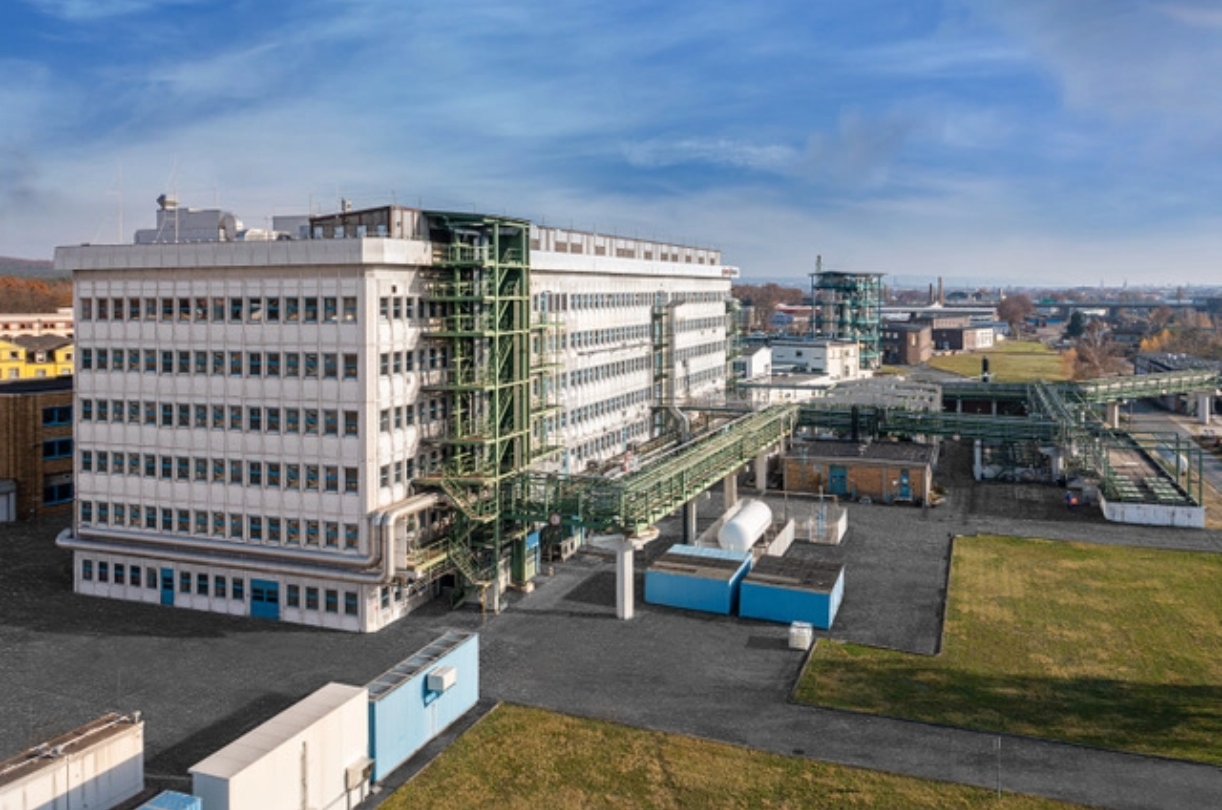 Our company
Arevipharma is a modern manufacturer of active pharmaceutical ingredients and complex fine chemicals. With our products, we contribute to the health of millions of people on all continents. We are manufacturing health!
At our site in Radebeul, we produce APIs from the range of a few grams up to several hundred tons per year under cGMP standards in five production scales. With decades of expertise in the manufacturing, registration and marketing of APIs, Arevipharma is a key partner and supplier to numerous small, medium and large pharmaceutical customers all around the world.
The first-class quality of our active ingredients on all global pharmaceutical markets is the top priority of our business activities. With our APIs, we have always made a decisive contribution to health, which does not allow any compromise in the high quality of our products. In addition to quality, reliability as a supplier to our customers is a top priority in order to guarantee continuity of drug supply. In times of tensed global supply chains, it is our self-conception as a German manufacturer in a network with important European partners to contribute to the security of supply in the pharmaceutical industry.
Our specialty
Arevipharma makes a decisive contribution to patient care in pain therapy through the production of narcotics. Our customers' products, whether they are innovative transdermal therapeutic systems or tablets, capsules and injection solutions, are valued by patients worldwide.
Narcotics (BtM) in the sense of the Narcotics Act (BtMG) are substances which, due to their mode of action, have been scientifically proven to cause addiction and are therefore classified as such. Likewise, the assessment includes the immediate danger to health through misuse of the substance. Arevipharma takes this responsibility very seriously and works closely with the Federal Opium Agency in the BfArM, but of course also with other authorities worldwide, such as the competent authority of the United Nations.
Our portfolio of controlled substances includes, among others, potent analgesics and anesthetics. We are happy to meet the high degree of responsibility that the handling of such substances requires.
Arevipharma is a fully integrated API manufacturer. Our site covers the entire spectrum of infrastructure and services of an API company: from product development, production, quality assurance and control, HSE, engineering and process technology to regulatory affairs, logistics and distribution.
APIs
40
We supply 40 active pharmaceutical ingredients, including various indications, such as pain therapy, CNS, cardiovascular and others.
Global registrations
>150
DMF documentation for all our products is prepared in accordance with the latest EDQM (CEP), ICH (EuDMF, CTD) and FDA (US DMF) requirements.
Manufacturing lines
11
In our plant, we manufacture pharmaceutical products with complex chemistry and technical expertise, always with the focus on the highest quality standards.
Employees
191
Our employees contribute to the achievement of your goals, help you build the success of your business, and we have a long-standing reputation for being a competent business partner.